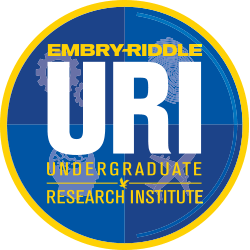 The Hazy Library and Learning Center is home to the Undergraduate Research Institute (URI). URI promotes research, scholarly, and creative activities at the undergraduate level. By enhancing critical thinking, problem solving and communication skills, URI helps to prepare Embry-Riddle students to contribute as productive individuals, employees, and citizens. URI is university-wide and invites students and faculty from all disciplines to participate.
Why Participate in URI?
Gain hands-on research experience
Participate in national competitions
Strengthen your resume
Network with industry leaders, faculty, and students
Participation in URI Includes
One-on-one work with faculty members
Workshops in Ethics & Professionalism, Presentations, Scholarships and Fellowships
Share your findings at the ERAU Undergraduate Symposium, ERAU Discovery Day, ERAU outreach events, and external conferences
Research Resources - Online Tools
In order to advance research initiatives, the following online tools are being utilized:
URI Staff
The institute's director, Dr. Anne Boettcher, is available for research consultation.
For general information and inquiries about the URI, please contact Kelly Brown.